The modern 21st century is not only complex but also challenging. It has led to an increasing need to prepare the children of today in such a way that they can face and overcome the difficulties of the future world.
Here, the right education can play a pivotal role. While there are numerous curricula, it is the British curriculum that has managed to initiate a new way of thinking in terms of learning and education.
Are you looking for modern education for your child? Do you wonder if a British curriculum school in Ajman can offer that? Dive right in and find out everything about these schools.
All About British Curriculum
The National Curriculum of England, also called the British curriculum, is a unique education system. It focuses primarily on creativity, innovation, flexibility, and critical thinking.
It helps educators lay down quantifiable goals based on the lessons given to the students earlier. Through this approach, the curriculum enables both students and parents to track their progress and improve upon it.
The students get ample opportunities to reach their full potential and grow every day, and they become ready to take on leadership roles in the future.
How Are British Curriculum Schools In Ajman Redefining Education?
The British curriculum schools located in Ajman are offering education par excellence and building a strong foundation that helps children later on, both academically and professionally. Here's how these schools are initiating new thinking in the arena of education:
Worldwide Acceptability
The primary advantage of studying the British curriculum is that it is a global platform. The curriculum is well-known and accepted by universities and companies worldwide.
The British curriculum holds a prominent position that stands out when compared to other linear learning methods. It is due to the authorities' continual efforts to make improvements to the curriculum to include essential skills that future employers will be looking for.
The British curriculum emphasises academic success, personality development, and good manners. Besides that, the curriculum also focuses on comprehensive education and learning.
Establishes A Modern Society
In today's society, education is crucial for growth. One must learn about heritage, history, and other essential topics to contribute to contemporary society.
The education offered by the British curriculum shapes individuals into leaders. It teaches them how to lead others with passion, come up with original ideas, and implement their knowledge.
Children who study in British curriculum schools are able to easily distinguish between good and bad, making them better humans.
Focus On Skill Development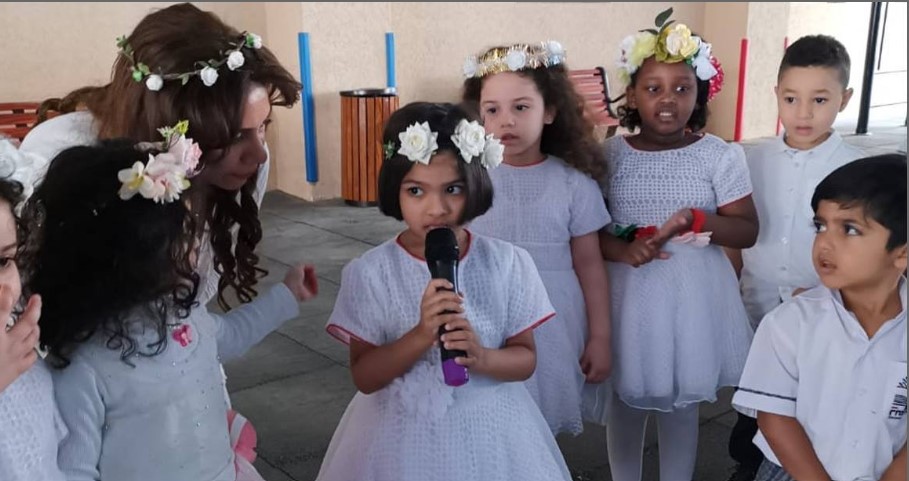 During their time in a British school, students get various opportunities to participate in competitions, conversations, courses, and other activities. They help students hone the skills that will come in handy in future.
Being a part of these extracurricular activities make students better in arts, sports, and other areas that also benefit their interpersonal relationships. Some of these skills are:
Higher Efficiency
Those who have British education are able to face challenges and excel with much ease. Students become adept at time management, improve productivity, and learn how to accept and use constructive criticism.
Better Interaction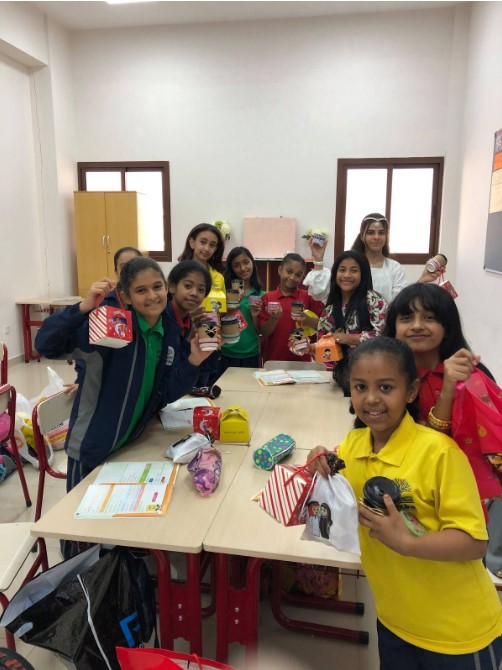 The students get chances to participate in conversations, assignments, group projects, and public presentations, which helps develop communication abilities.
Critical-Thinking Techniques
The British curriculum allows one to think effectively. It encourages students to ponder, ask questions, and evaluate.
Skills Assessment
Some people possess talents, but they haven't either identified or gotten the chance to develop them. The British curriculum challenges student's intellect, introduces fresh ideas, and motivates them to do better. With this, students may be able to discover abilities they didn't know they had.
Higher Levels of Discipline
With each year of school that a student completes, they get more responsibility. It is the student's responsibility to organise their time, and it also helps them develop self-discipline.
Emphasis On Overall Growth
In the top 10 schools in Ajman, the focus is not merely on academics but also on co-curricular initiatives. Children understand classroom concepts and then learn how to apply them to real-life situations as well.
All the students get to indulge in sports, music, art, crafts, and much more, which contributes to their comprehensive development. It develops essential life skills like leadership, sportsmanship, teamwork, and healthy competitiveness.
Some British schools also host events like MUNs and hackathons that give children a platform to hone and showcase their skills.
Personalised Learning Method
Another way in which the British curriculum transforms the education arena is by offering each student the option to learn at their own pace. The curriculum takes into consideration that every child grows at a different pace than other students.
Being able to learn at a speed that suits them helps improve their focus. Students also get the flexibility to make changes to their timetables to fit their needs.
The British curriculum gives a year to students to complete the courses that usually last 6-8 months. It ensures that students can increase or decrease their speed depending on the current level.
Parents can also modify the academic schedule of a child if they feel necessary, to make it much easier for the child to meet academic requirements.
Final Thoughts
As a parent, you will always want the best for your child, especially when it comes to education. The right curriculum and school can put your child's life on the right track.
A British curriculum school helps lay a strong foundation for your kids, which will help them throughout their lives. It proves to be a positive guiding force in a child's life.
Owing to the excellent education and other benefits that the British curriculum offers, it is gradually becoming a top choice all around the globe!