Deciding which field of study to pursue in school is daunting for parents and students. While each stream has its benefits, the Cambridge curriculum is becoming more popular.
A Cambridge curriculum school offers unmatched teaching and help to all its students. This is why many international schools in the UAE adopt this teaching stream.
But what makes the Cambridge curriculum so engaging? How does it help students in the problems of real life? Read on to know the core aspects of this curriculum and understand how it impacts your kid's future.
What Are The Essentials Of The Cambridge Curriculum?
A Cambridge Curriculum school follows internationally recognised criteria. It prepares kids by instilling in them a feeling of wonder and enthusiasm. This curriculum provides the finest education to the pupils. Here's what you must know about this curriculum:
1.    Attributes That Support Cambridge Students and Teachers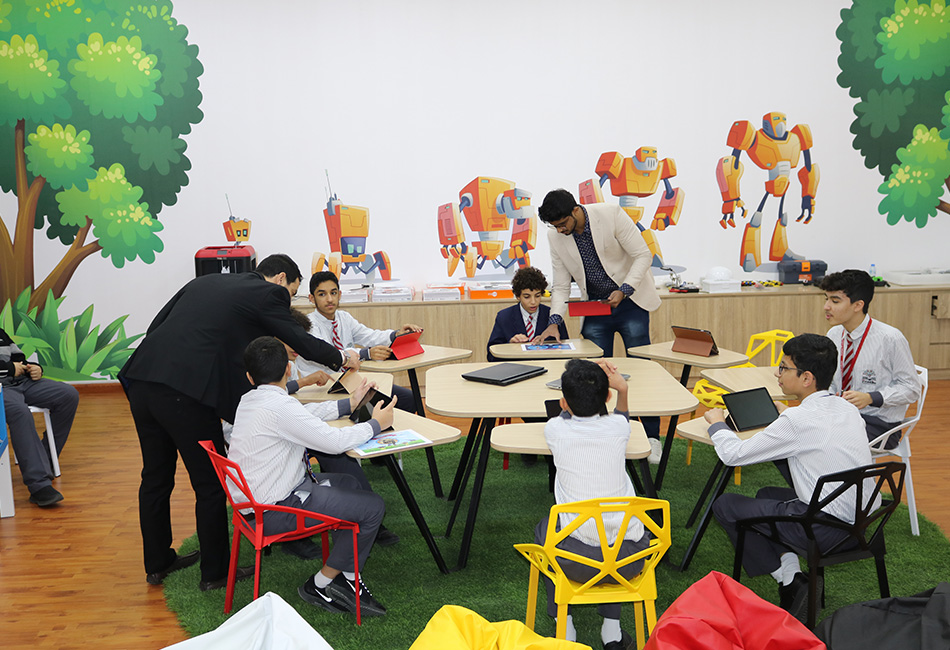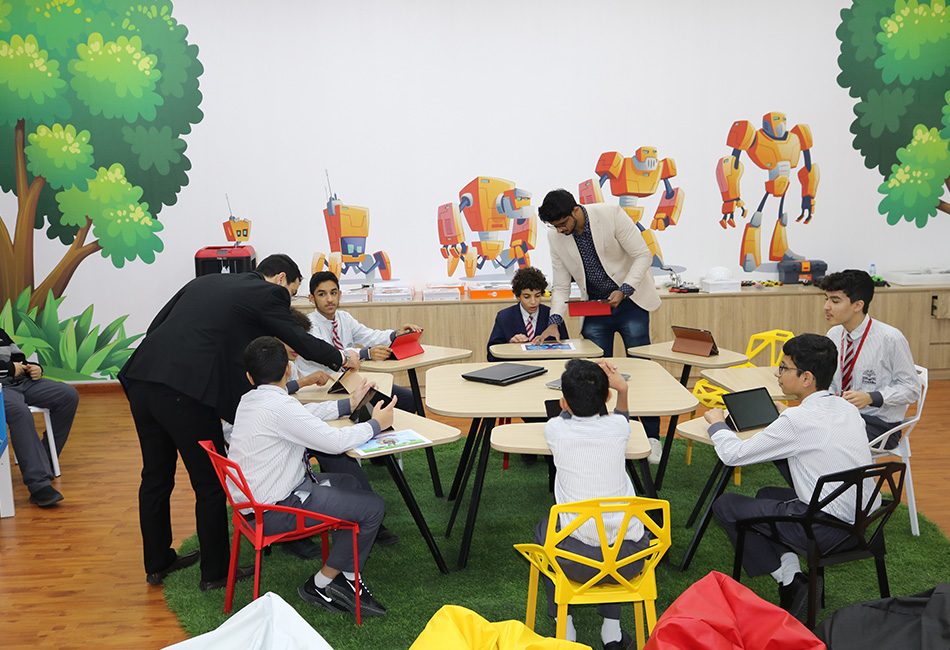 The Cambridge curriculum provides excellent help to teachers. It helps them put the teachings in place accurately. This creates confident, responsible, reflective, inventive, and engaged learners and teachers.
Their syllabus includes support. So, teachers do not have problems explaining concepts to students. Besides that, this curriculum provides resources to help teachers. It helps them deliver the best training for Cambridge programmes.
This leads to academic achievement and job success. They also produce skilled and imaginative instructors who commit themselves to professional development.
And how does the support system work? The Cambridge curriculum hub is a secure support portal for Cambridge instructors that includes work plans, old papers, mark schemes, and examiner reports.
You may also use the discussion boards to communicate with our topic experts and Cambridge lecturers. Teachers of any Cambridge curriculum school may use secure online help to access various resources.
2.    Challenging And Enlightening Students Globally
The Cambridge curriculum is recognised by colleges and corporations all around the globe. It acts as a worldwide standard for schooling. Their curriculum is adaptable, challenging, motivating, culturally sensitive, and multinational.
Students under the Cambridge curriculum develop a curious mind and a lifelong motivation for learning. They also acquire the necessary skills for success in college and their career advancement.
The four phases fluidly transition from elementary through secondary school and pre-university. The levels include:
| | |
| --- | --- |
| Cambridge Primary | For 5+ age group |
| Lower Secondary | For 11+ age group |
| Upper Secondary | For 14+ age group |
| Advanced | For 16+ age group |
These courses have a 'spiral' approach where every level focuses on the knowledge from the past teachings. This curriculum represents the most current thinking in each subject. It is based on worldwide professional research and school input.
3.    Higher-Order Cognitive Abilities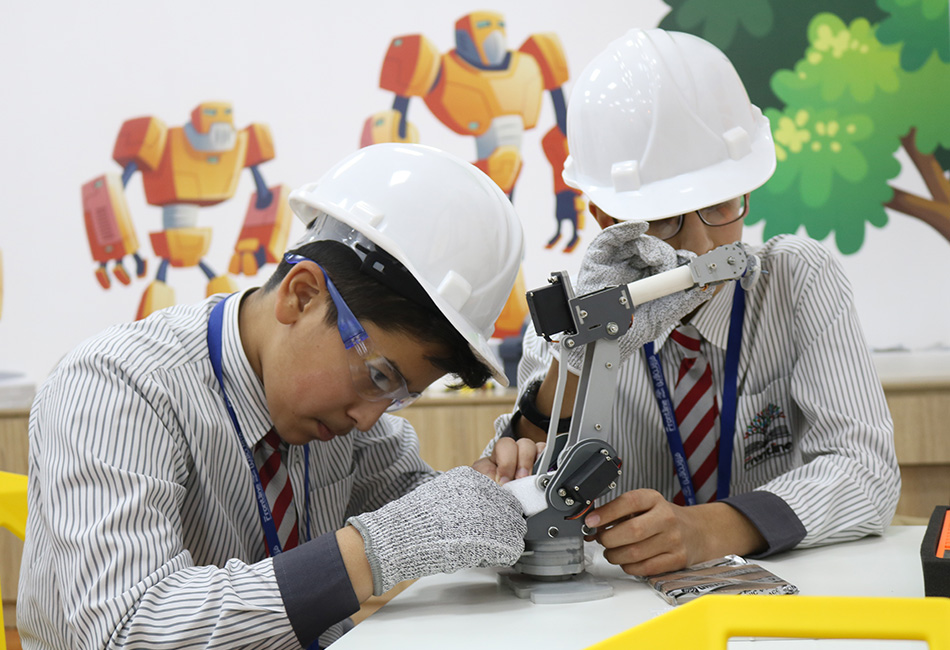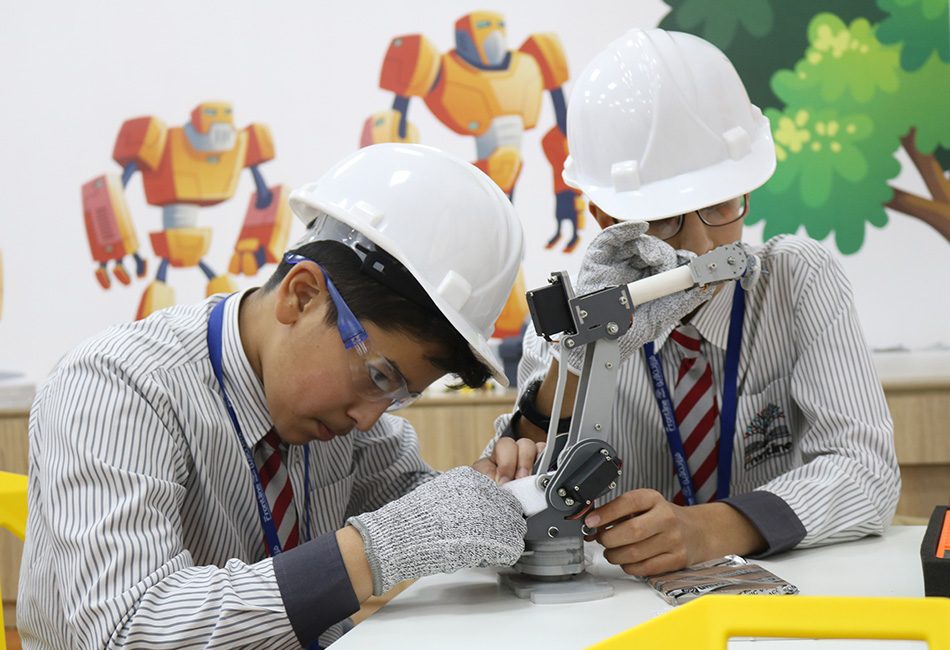 Cambridge programmes focus on in-depth mastery of courses with the development of abilities for future study and job. They respect both thorough topic knowledge and conceptual comprehension. This allows students to establish connections between various parts of a subject.
Students are also encouraged to acquire higher-order thinking abilities such as conflict resolution, critical reasoning, independent research, cooperation, and presenting opinions.
These are lifelong skills that will prepare pupils for their future careers. They also make studying fun and pleasurable.
4.    Internationally Recognised Qualifications
Cambridge credentials are widely recognised and accepted by institutions and industries in the UAE. It has a strong reputation and will hold its worth throughout your kid's educational and professional career.
Cambridge credentials are recognised by over 2,100 institutions and colleges worldwide. They are accepted by every institution in the United Kingdom and over 800 universities in the United States.
It is also preferred in many other essential student destinations, including Canada, Australia, and Singapore. These countries recognise the rigorous courses and examinations provided by the Cambridge curriculum. It offers students the experience they need to succeed in higher education.
5.    Students' Academic Choice And Versatility
Many international schools in the UAE adopt the Cambridge worldwide curriculum to their own culture and ethos. It could be due to the superior teaching or the demand of their pupils. They offer over 70 Cambridge IGCSE and O Level topics.
It also includes over 55 Cambridge International AS and A Level specialisations. This enables Cambridge schools to create a curriculum that allows students to choose their subjects and course combinations.
Cambridge curriculum and certifications are used in many schools across the globe as the English-medium component of a multilingual education curriculum.
Bilingual teaching techniques differ, but Cambridge offers flexibility. It allows students to study towards a Cambridge certification while still following their core curriculum.
6.    Detailed Materials For Evaluation
Cambridge schools have access to a broad selection of assessment resources. Past question papers, supervisor reports, and mark systems are examples of these resources.
When you join the Cambridge School community, you'll have access to the School Support Centre. It includes detailed and exhaustive information.
One from of support is Assessment For Learning (AFL). It is a teaching and learning strategy that generates feedback. It helps students improve their performance by way of progress reports.
AFL also helps instructors organise lessons for both the class and individual students. They connect teaching and assessment goals across curricular frameworks and course materials. Their professional learning courses and certificates help instructors better grasp AFL.
AFL also assists students in identifying precise objectives and strategies for achieving them. This offers a keen definition of learning while fostering Cambridge learner qualities.
Final Thoughts
The points given above describe the Cambridge curriculum. Schools adapting to this method of teaching offer several advantages to students. Many international schools in Ajman have started following the Cambridge curriculum of education.
If you wish to enrol your kids in an excellent place, this teaching system will not disappoint you. Moreover, children acquire life skills required to function in this fast-paced economy.